Bio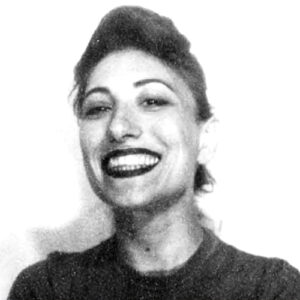 Mi chiamo Elena Pensiero, sono un'illustratrice italiana che vive a Roma.
Dopo un periodo lavorativo nel campo della grafica e della moda ho ripreso la passione di sempre, il disegno, e ho frequentato il Master in Illustrazione editoriale Ars in Fabula di Macerata, diplomandomi nel 2017.
Il primo libro che ho illustrato, "Alfabeto delle emozioni" è stato pubblicato a gennaio 2019 da Gribaudo Feltrinelli. Illustrazioni dello stesso albo sono state utilizzate in Robinson di Repubblica e selezionate per l'Annual 2019 di AI, Associazione Autori di Immagini. A maggio 2020 ho pubblicato per Gribaudo editore "Margherita cuore di ortica", sull'autismo, e a marzo 2021 è uscito "Max e Giulia" per La Margherita editore, un racconto sulla varianza di genere. Ultimamente sto lavorando a progetti personali.
Credo che una bellezza profonda sia nascosta in ogni cosa, ed il mio obiettivo è cercarla con lo stupore dell'infanzia e portarla alla luce. Sono una grande amante del colore, che è il fulcro del mio lavoro. Traggo ispirazione dai numerosi interessi che vanno dalla spiritualità alla natura, dalla profumeria artistica alle più disparate forme d'arte, toccando anche psicologia e scienze.
My name is Elena Pensiero, I am an Italian illustrator based in Rome.
After a working period in the field of graphics and fashion, I resumed my lifetime passion, drawing, and I attended the Ars in Fabula Master in Editorial Illustration in Macerata, graduating in 2017.
The first book I illustrated, "Alphabet of emotions" was published in January 2019 by Gribaudo Feltrinelli. Illustrations of the same picture book were used in Robinson di Repubblica and selected for the Annual 2019 of AI, Association of Authors of Images. In May 2020 I published "Margherita cuore di ortica" about autism, also for Gribaudo publisher, and in March 2021 "Max and Giulia" was released by La Margherita publisher, a story about gender variance. Lately, I'm working on personal projects.
I believe that a profound beauty is hidden in everything, and my goal is to look for it with the amazement of childhood and bring it to light. I am a great lover of color, which is the focus of my work. I draw inspiration from numerous interests ranging from spirituality to nature, from artistic perfumery to the most disparate forms of art, and also touching psychology and science.